If you live in a wood frame home it was made with "wall panels".  No way? Way; because every wood frame home is built with "wall panels".  That's right – wall panels have been used on every wood frame home since the onset of dimensional lumber and the invention of platform framing in the late 1700's.  Wall panels (a/k/a/wall-frames) have always been laid-out, parts cut, and assembled on a flat surface, usually on the floor deck or slab of the structure being framed.  When completed, the carpenter's crew gathered together to erect the "panel", nail and brace the wall in position, then start on the next wall segment.  So, wood frame wall panels are nothing new.  Everyone uses them; they always have, and they always will.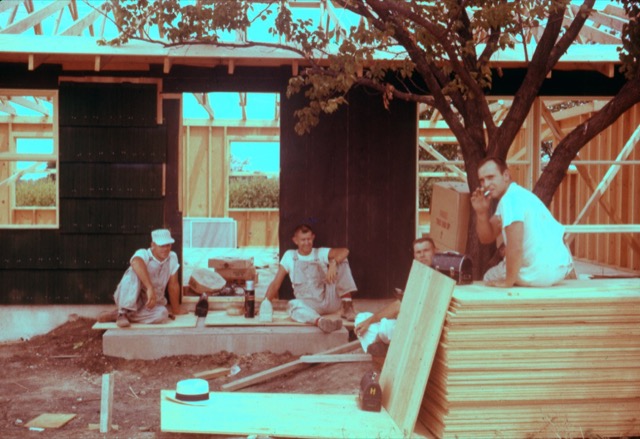 What's different about manufactured wall panels today is the use of software analysis and design and the growing shortage of skilled, field-framing crews.  This combination of improved capability and growing need is combining in the market place to create opportunity.  The growing demand for wall panels is being driven by the builder's desire for systems to install rather than sticks to be measured and cut in the field.  This demand clearly stems from the need to build faster and more efficiently, and we all understand that in very real terms, time is money.
So what do these statements mean to you?  Possibly a great deal or maybe very little, but we are 100% certain that every building component plant needs to form a wall strategy.  This may involve building them, developing an alliance with a wall panel manufacturer in your market, or simply "keeping an eye on the horizon". 
Either way, we are very confident that this industry segment will only grow and that sooner or later wall panels will have an effect on your existing marketing strategy.  Why? Because roof and floor system providers in North America have done their jobs so well.  By most estimates nearly 80% of today's wood-frame structures use engineered roof and floor systems; these products have proven their value in any number of ways (labor savings, waste reduction, better structural quality, faster job completion, less theft, etc.).  Now consider that only about 20% of wood frame structures are built with manufactured wall panels.  Let's ask ourselves a few questions here: Are engineered building systems here to stay?  Has a systems approach to construction been accepted by builders and buyers alike?  Is wall panel use going to grow over the next decade in any given market?  Will someone in your market bring wall panels to the table as a part of an overall solution they can offer area builders?  For about 95% of you, the answer to all of the above questions is a resounding yes.  So, as you can see, we do believe that manufactured wall panels will (and possibly do) have an impact on your business. 
Sounds simple doesn't it?  Of course the basic principals generally are, but what about building wall panels, and what does it take to build them?  If you already build components (roofs & floors) then you already have a good start on many elements of the wall business; however, you need to understand that there are several elements of wall panel manufacturing that are very different.   As in any manufacturing effort, material flow through your facility is very important.  Wall panels are comprised of a great deal of parts – a simple interior wall with a door opening can easily have 25 parts, and exterior walls require different types of 4×8 sheathing as well.  Delivery systems are different too, as roll-off trailers generally may not be best for the delivered quality of the product.  But you may have a lot of assets you can use including design experience, a customer base, lumber purchasing, shipping experience, etc.   If you do not currently do any value-added manufacturing, then the learning curve will be somewhat longer, but assuming you have a customer base associated with wood frame building and a basic a business plan, the "mission" is easily within your grasp.  Remember that wall panels were built for decades with little more than a blueprint, carpenter's square, a hand saw, and a "can do" attitude.  So now is the time to buy some very expensive equipment right?  Not exactly.  First let's consider some of our basic criteria and ground rules:
Rule #1: Your most likely prospect for manufactured wall panels is the same person/company that is directly responsible for framing labor.  In other words the person who signs the P.O. for wall panels needs to be the same person that "writes" the check for framing labor; as they are the one who benefits directly from field-labor savings.
Rule #2: From our experience we believe that wall panel equipment is easy to over-invest in.
Rule #3: All you must have to build wall panels is a flat surface, such as a floor deck on a job site (aside from a saw, lumber and nails of course).
Rule #4: Equipment purchases should be based on matters of productivity and quality; let your combined experience be your guide as to what is truly sensible.
Rule #5: Your investment in equipment is largely determined by what your daily or weekly linear feet of wall production objectives are today and over the next 3 to 5 years.
Rule #6: The very best equipment for your specific needs can be some combination of new, used, and even "home" made.
Look to our next installment of the Wall Panel Primer to pick up the discussion with what are the fundamental elements of equipment necessary to build wall panels.
© 2016 Wood Truss Systems, Inc. – All Rights Reserved